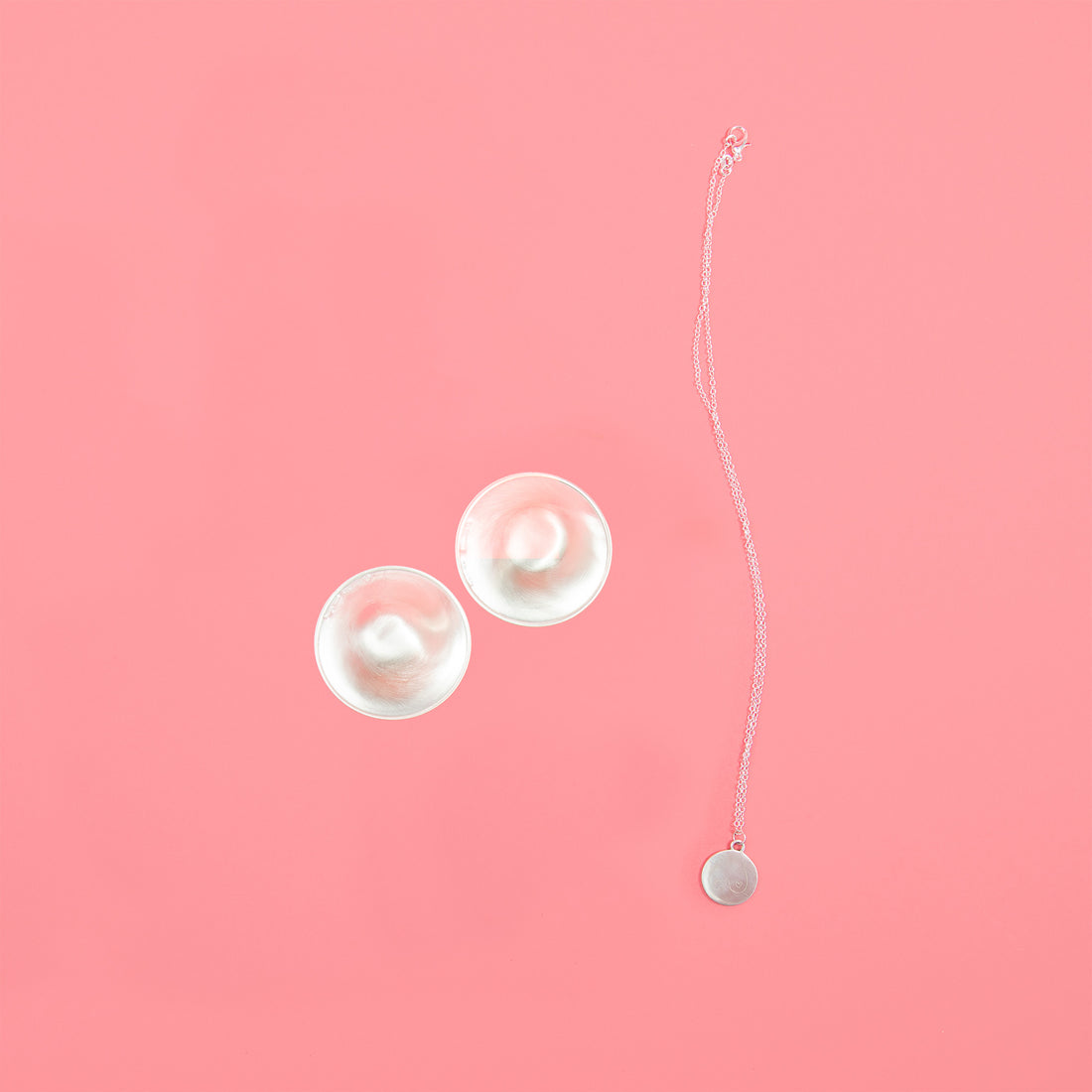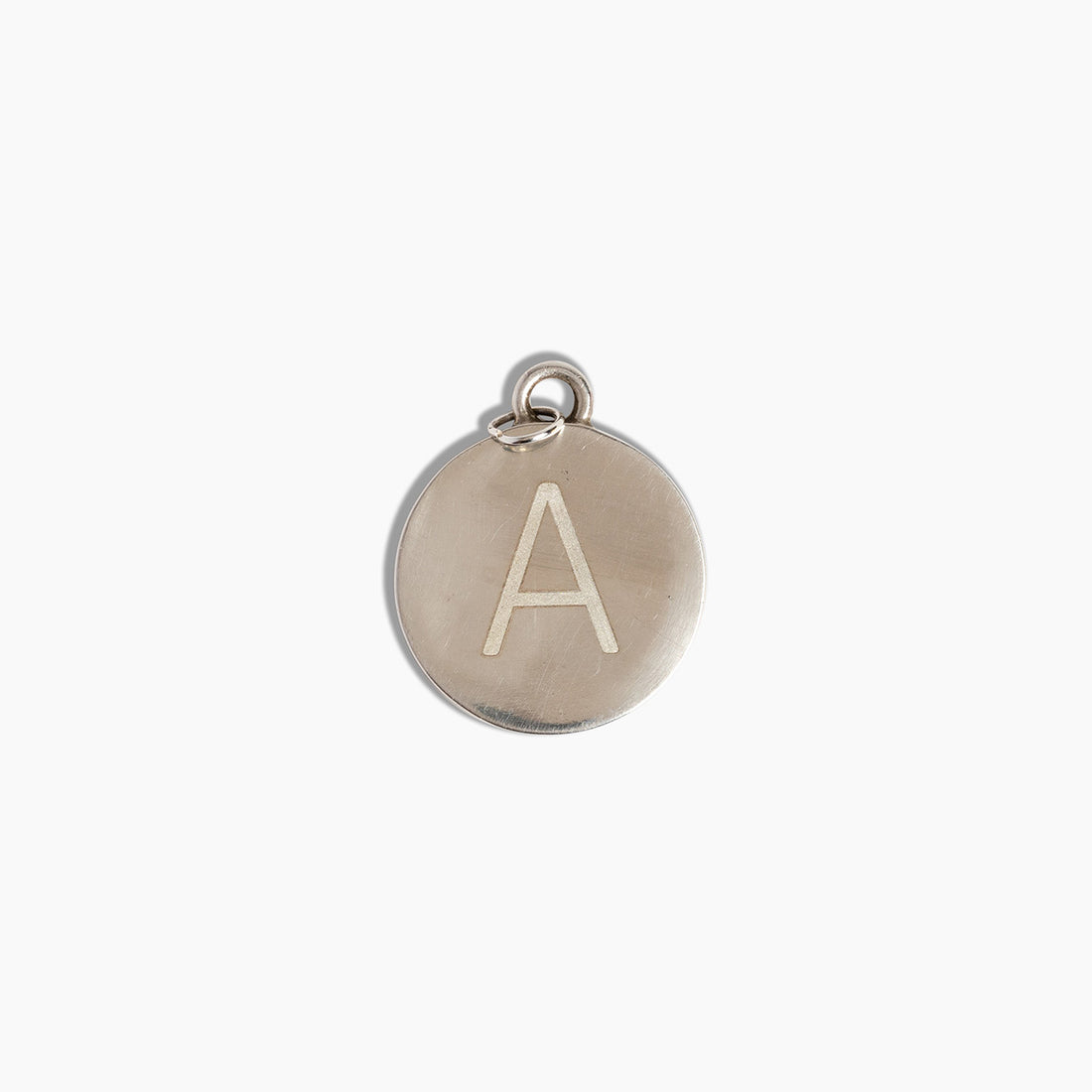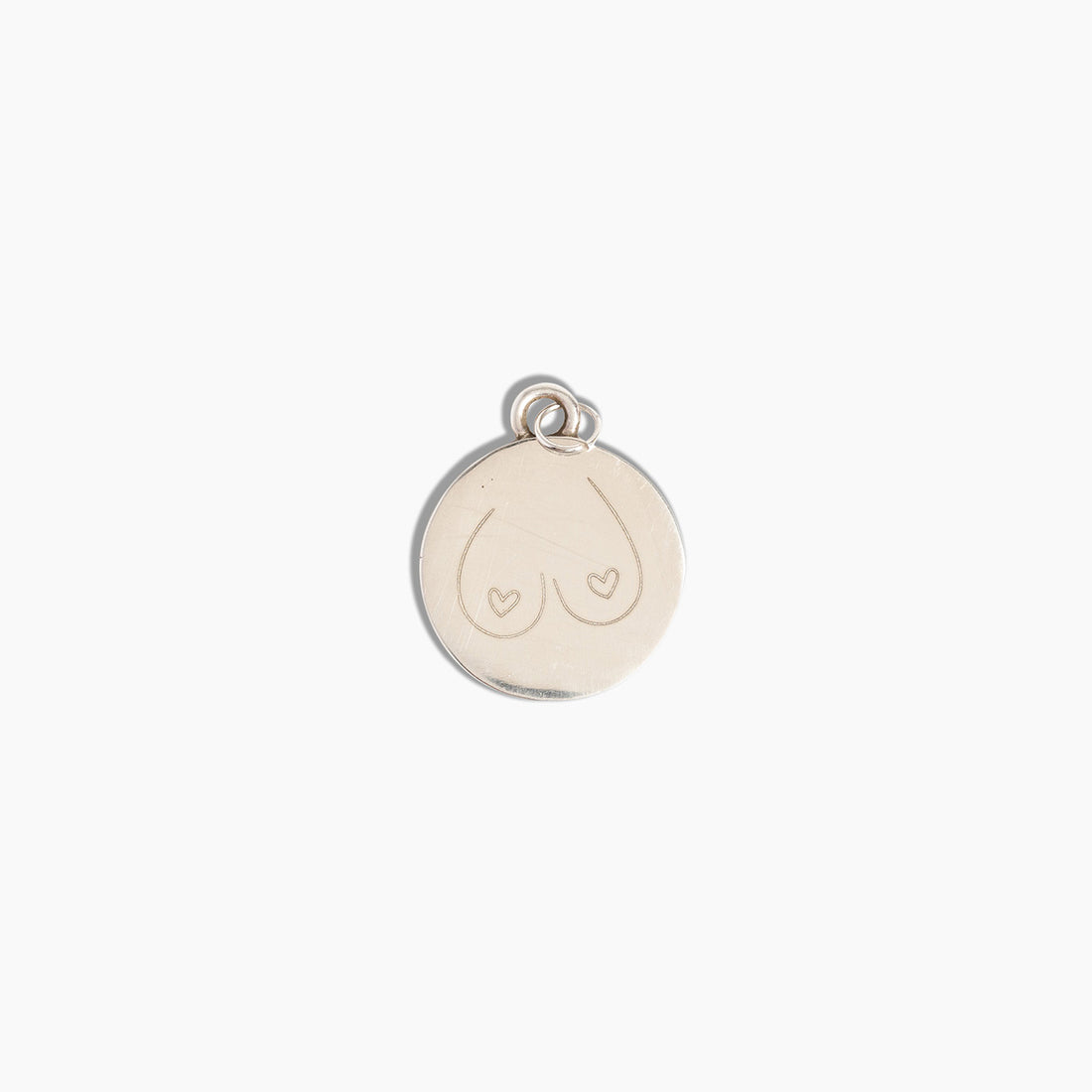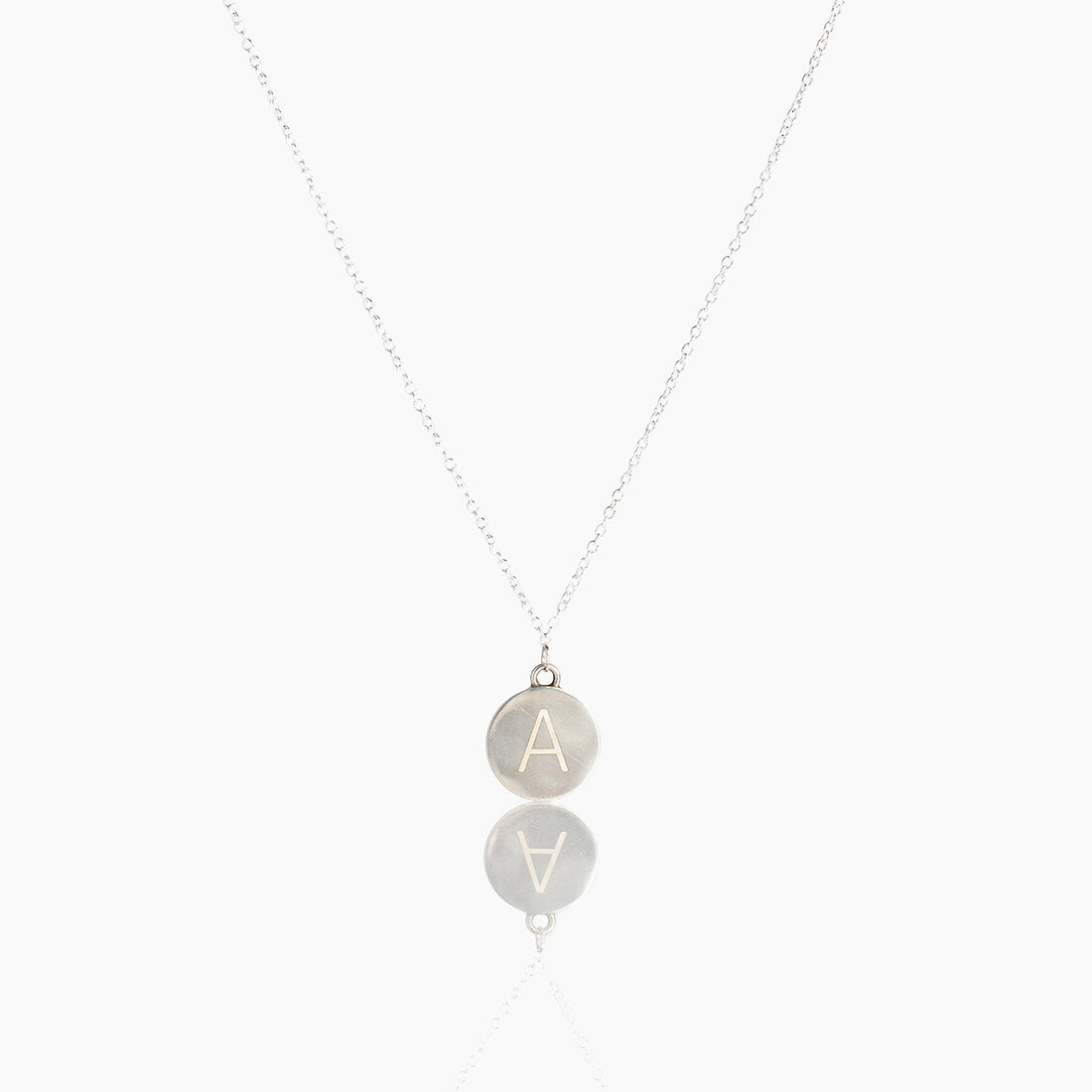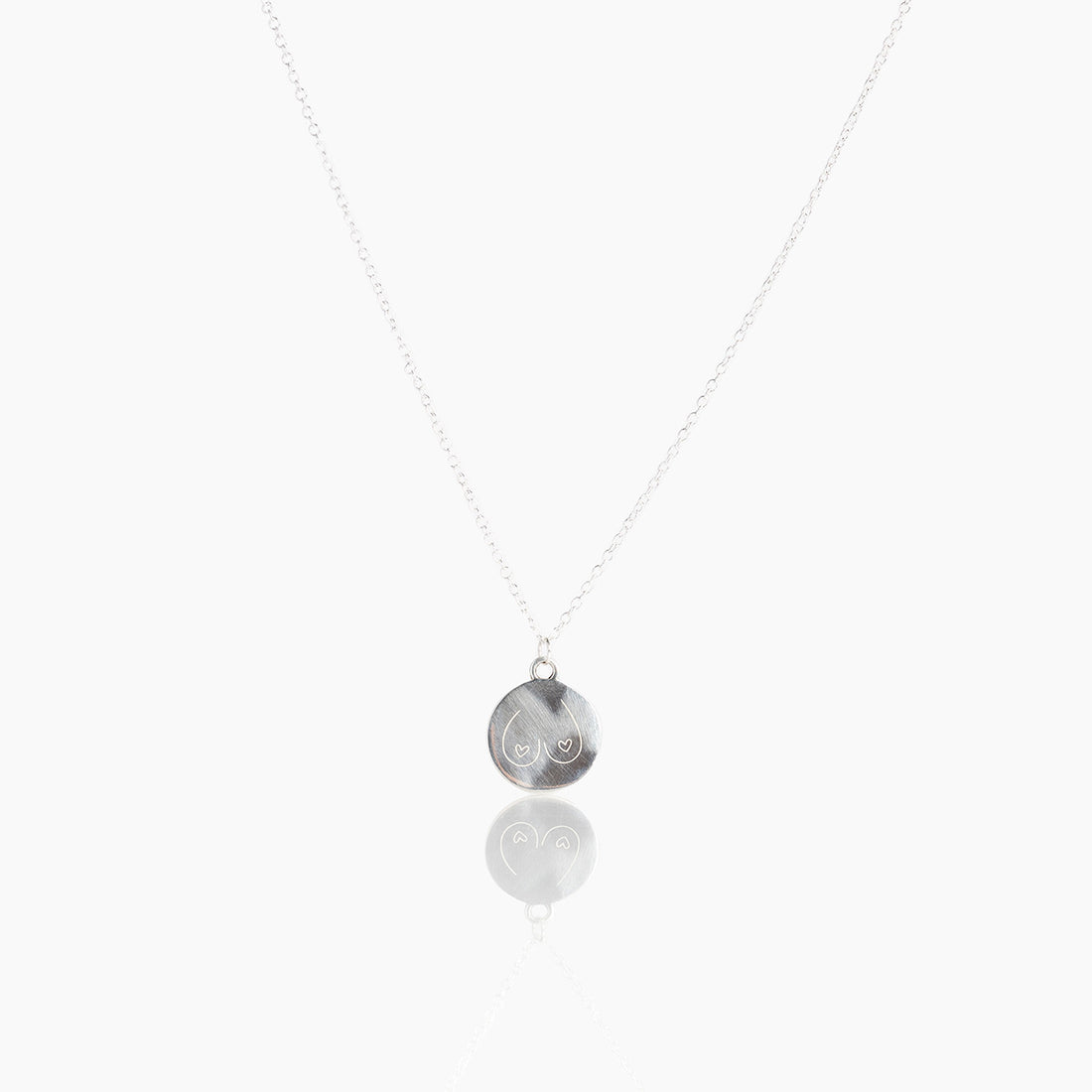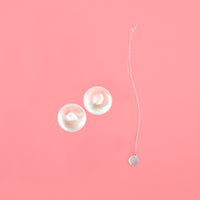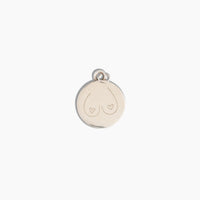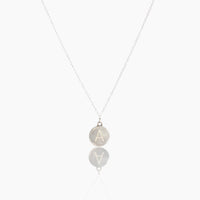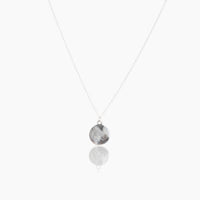 While breastfeeding eventually comes to an end, your bond with your child never goes away. Remember the magic of the nursing experience by turning your Silverette® cups into a precious silver charm you can cherish forever!
Turn your Silverette® cups into a keepsake
When you've finished breastfeeding (whether it's been six months or six years), you can send your Silverette® cups back to us and we'll turn them into a dainty silver ornament with your child's initial engraved. Since Silverette® cups are made of pure 925 silver, it's easy to mold them into this new shape!
A reminder of the precious experience you shared with your baby, your Silverette® charm will be a priceless memento you can always treasure and hold close. Wear it as a necklace or pendant, or stow it away to cherish – the choice is yours!

You can join our recycling program on the Silverette® website when you purchase your Silverette® cups or when you're ready to retire them. As soon as you choose to participate, we'll email you a return label so you can send your Silverette® back to us.

Don't worry- shipping is our treat! When your charm is ready (usually 2-3 weeks), we'll mail it right back to you. It's that easy!

Currently only available for customers in the USA.
PROGRAM ACTIVATION FORM

Ready to give your Silverette® cups new life? Just fill out the form below!
Once we receive your information, we'll send you a shipping
label so you can mail your nursing cups back to us.
If you haven't purchased the Recycling Program yet,
you will need to do so before completing this form
Give the gift of happy nipples