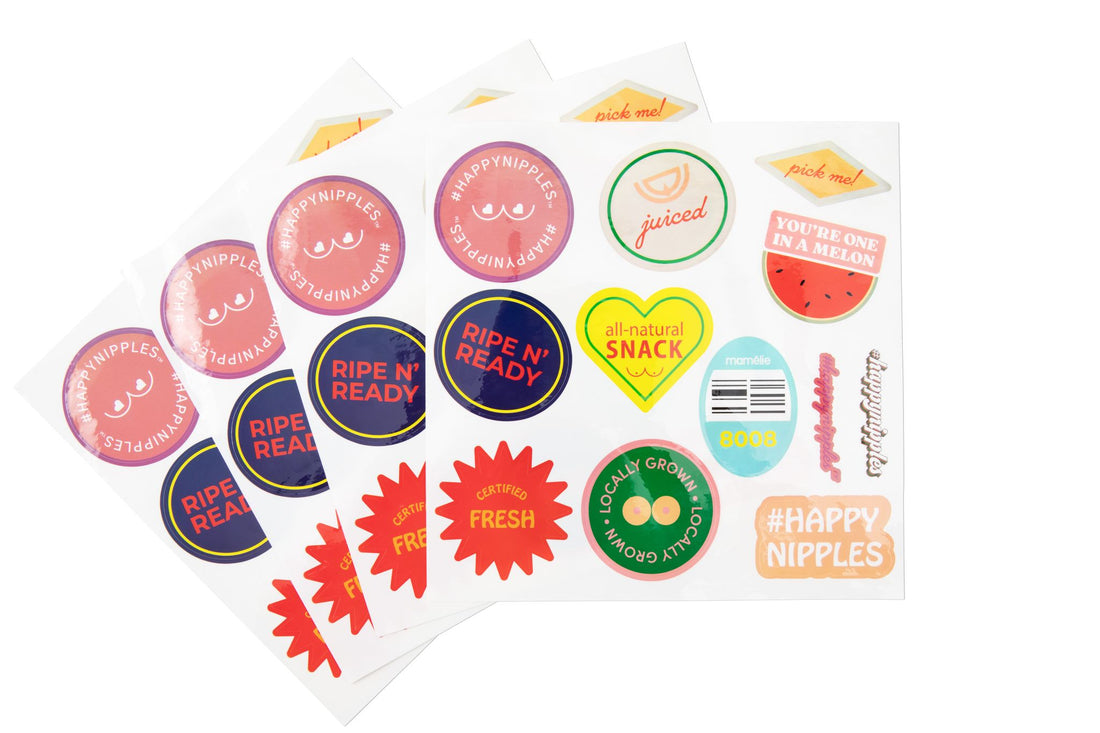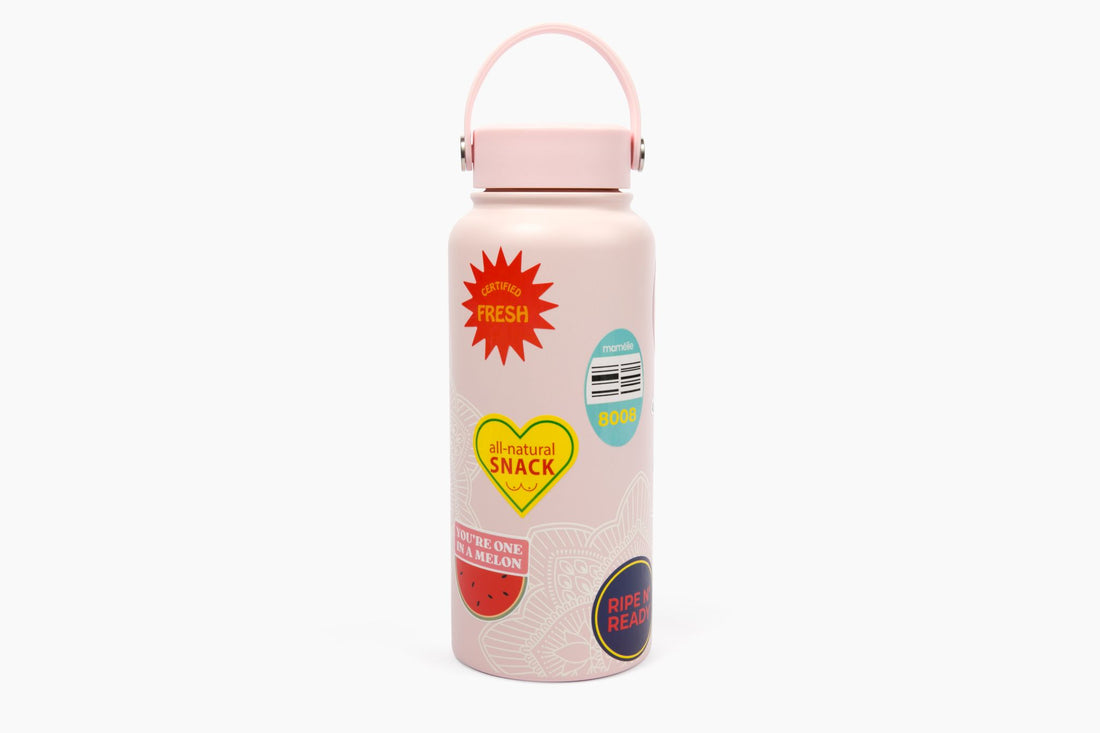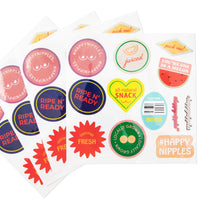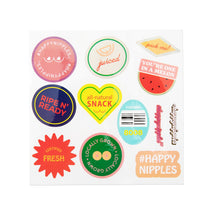 Waterproof Happy Nipples stickers
Celebrate your breastfeeding journey with these fun stickers!
Be proud of your melons!
Includes one sheet of our waterproof stickers.Simply place on any desired surface-from your laptop to water bottles. Each sheet includes 12 different die-cut stickers. Thick, durable vinyl protects your sticker sheets from scratching, rain & sunlight.