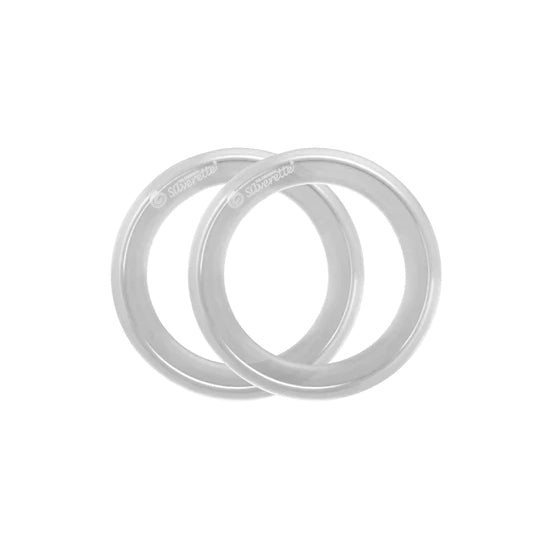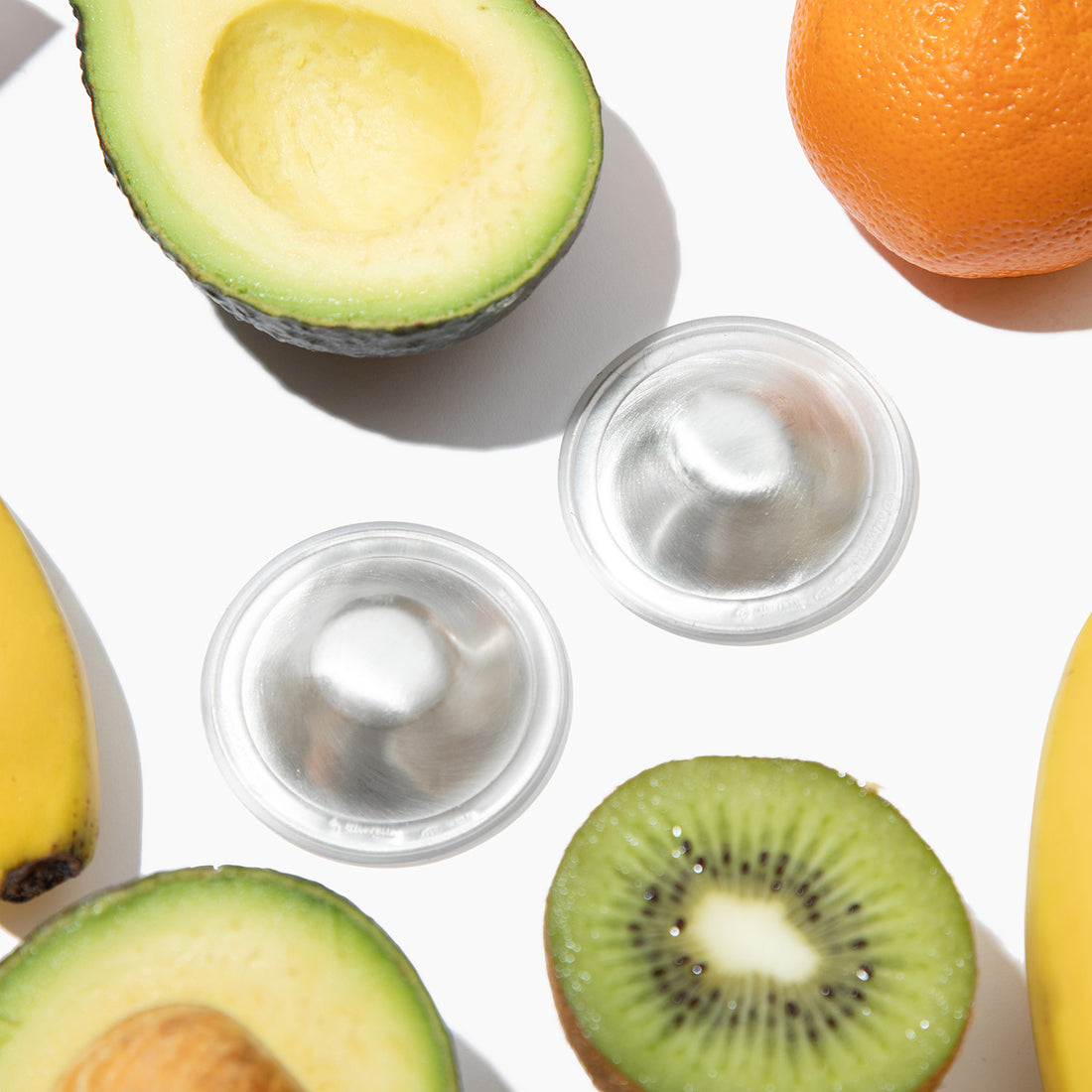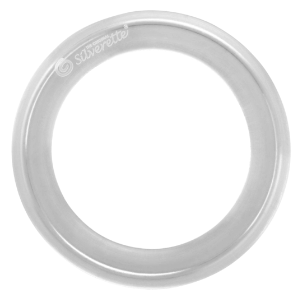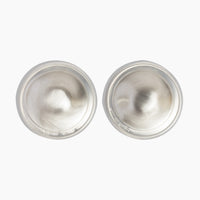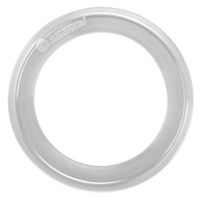 Soft silicone (O-Feel®) and soothing silver (Silverette®) unite to form the perfect remedy for sore nipples and sensitive breasts.
Made entirely of hypoallergenic, medical-grade silicone, the O-Feel® ring joins forces with Silverette® to keep your nursing cups in place and provide an extra layer of protection for the most engorged, sensitive breasts. Sleep easy knowing your Silverette® will keep up with your body's movements without discomfort or disruption to your lifestyle. With O-Feel®, you might even forget you're wearing them!
One size fits both regular and XL Silverette. Maximize comfort and positioning.
Washable with water and neutral soap. It is possible (but not necessary) to sterilize them by steam, gamma rays or ethylene oxide.
 O-Feel® ring is a medical device and FDA registered.

Make nipple soreness one less thing you have to think about!

Gently press the O'Feel ring onto your Silverette cup. Don't force it. Remove to clean.
Helps so much
Bought silverettes with my first son 7 years ago. They were lifesavers then, but attempting to use them with my 3rd child this year, they seemed to cut into my skin and were uncomfortable. When i found o-feel i had to give them a try. They were gamechangers. No more discomfort.
Didn't think I needed them
I ordered my silverette nursing cups through Amazon because I had a huge crack on my nipple that was not healing but I didn't ordered it with the o-feel. It was so silly of me voy to think I was not going to need the o-feel 🤣 but I indeed needed them because my skin around the areola was getting caught by the edges of my silverette nursing cups when I carried the baby. So I ordered the o-feel here on the website and it just made everything much better. I wear my silver nursing cups with the o-feel day and night. They saved my nipples!
Great addition!
I've had my Silverettes since my 4 year old was a baby and now we have an 8 week old and they've been amazing, but when I saw an ad for the O-Feel rings I knew I wanted to try them! Sometimes by themselves the Silverettes pinch my skin but the O-Feels have made them soo much more comfortable!! I'm so glad I bought them!
O Rings
I did not purchase these at first because I didn't think I would need them. I was wrong. Real wrong. Carrying a newborn and toddler around is a lot on breastfeeding boobies and I would feel the sting of the silverettes constantly. These rings soothe and help keep them into place. Best purchase!
O-feel
I have yet to receive this item so I do not have a review to give one way or another. Hoping they arrive soon to be able to review.