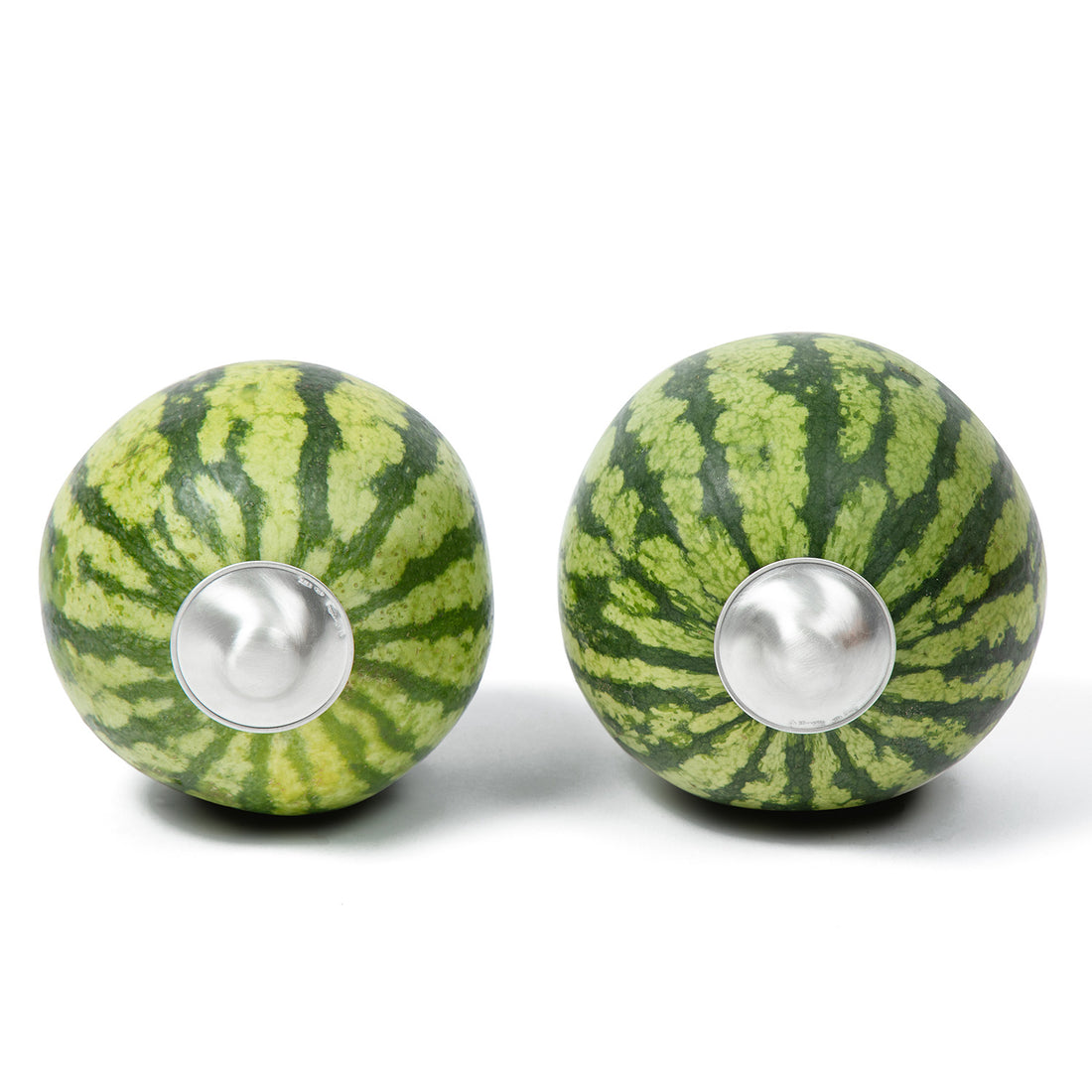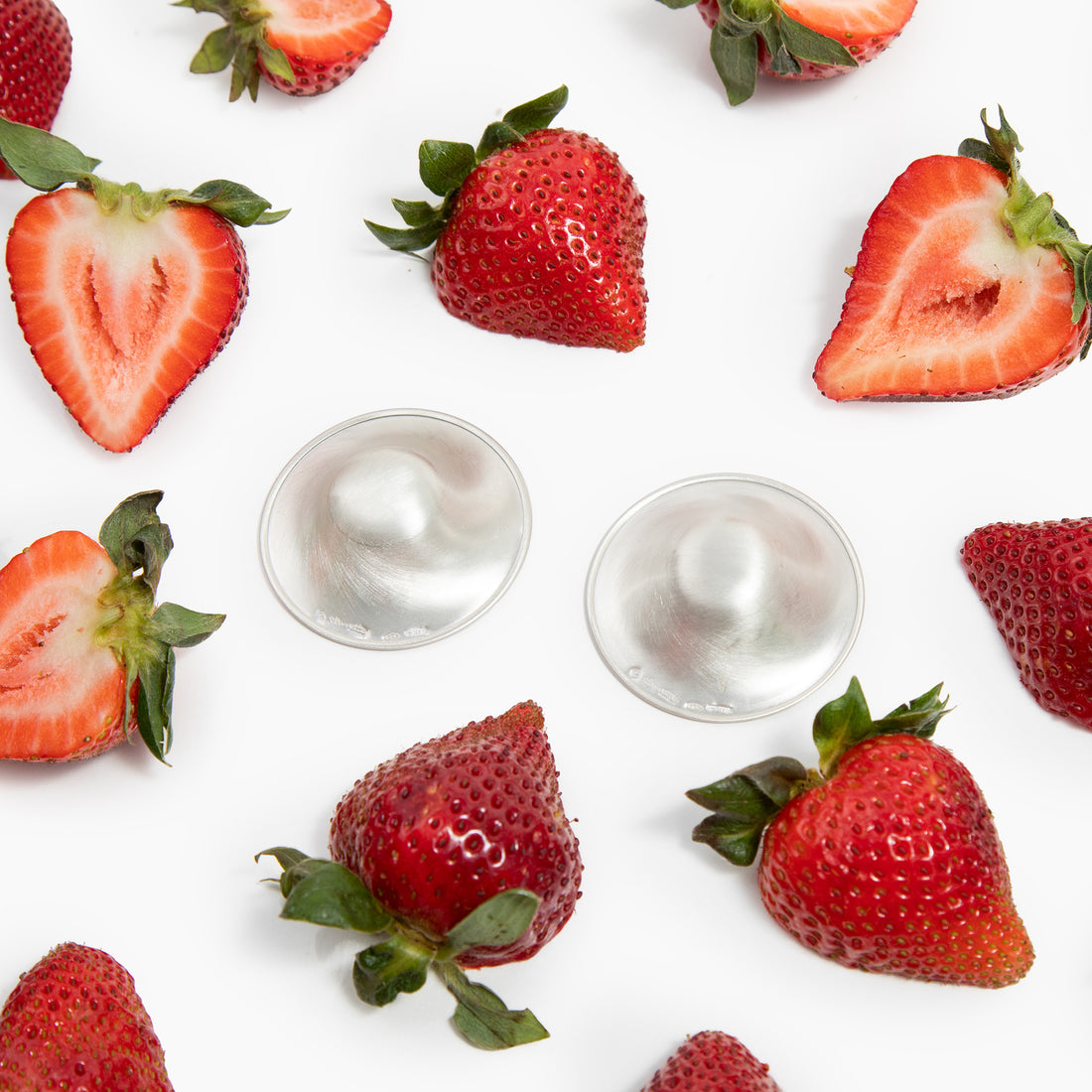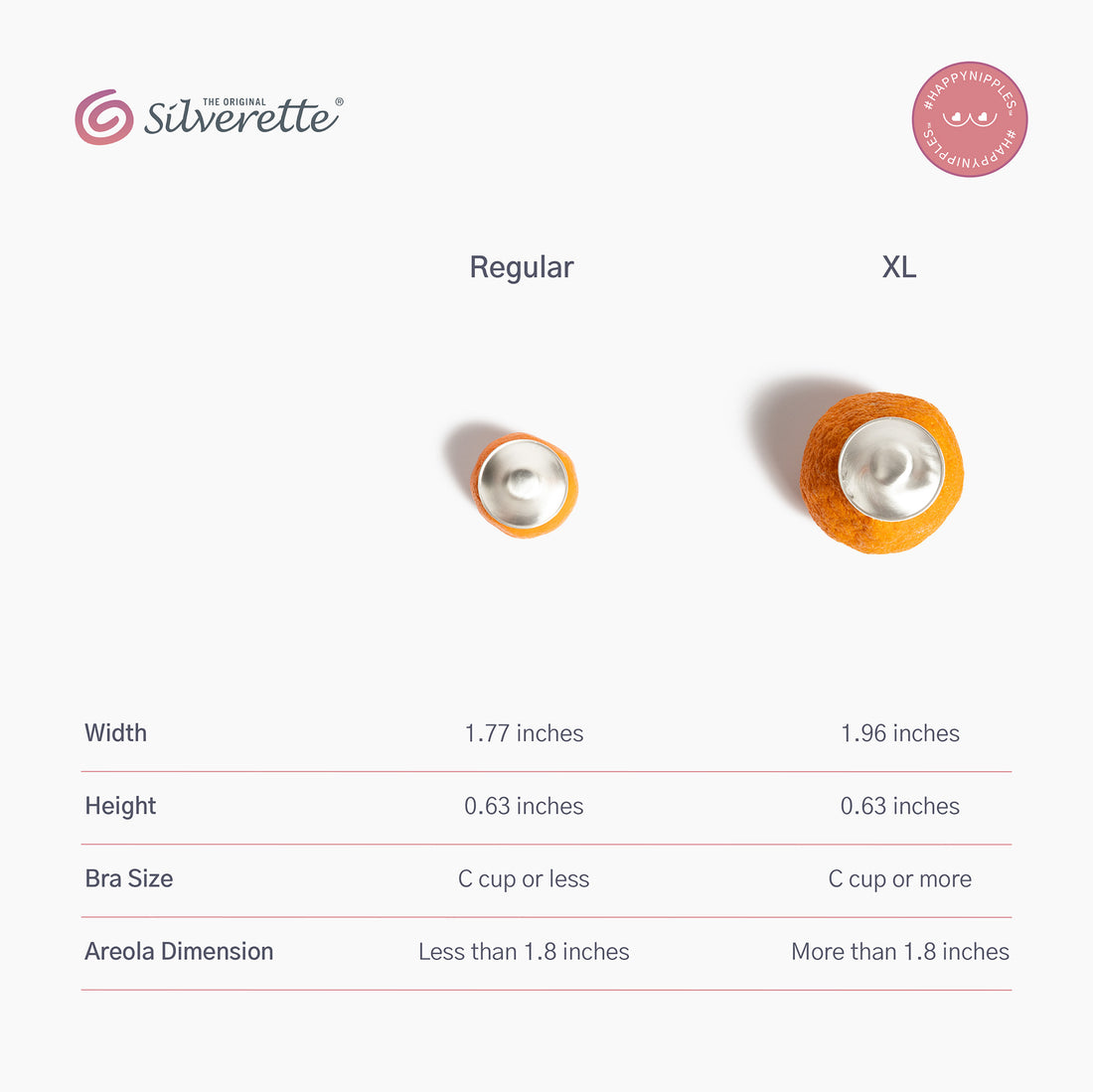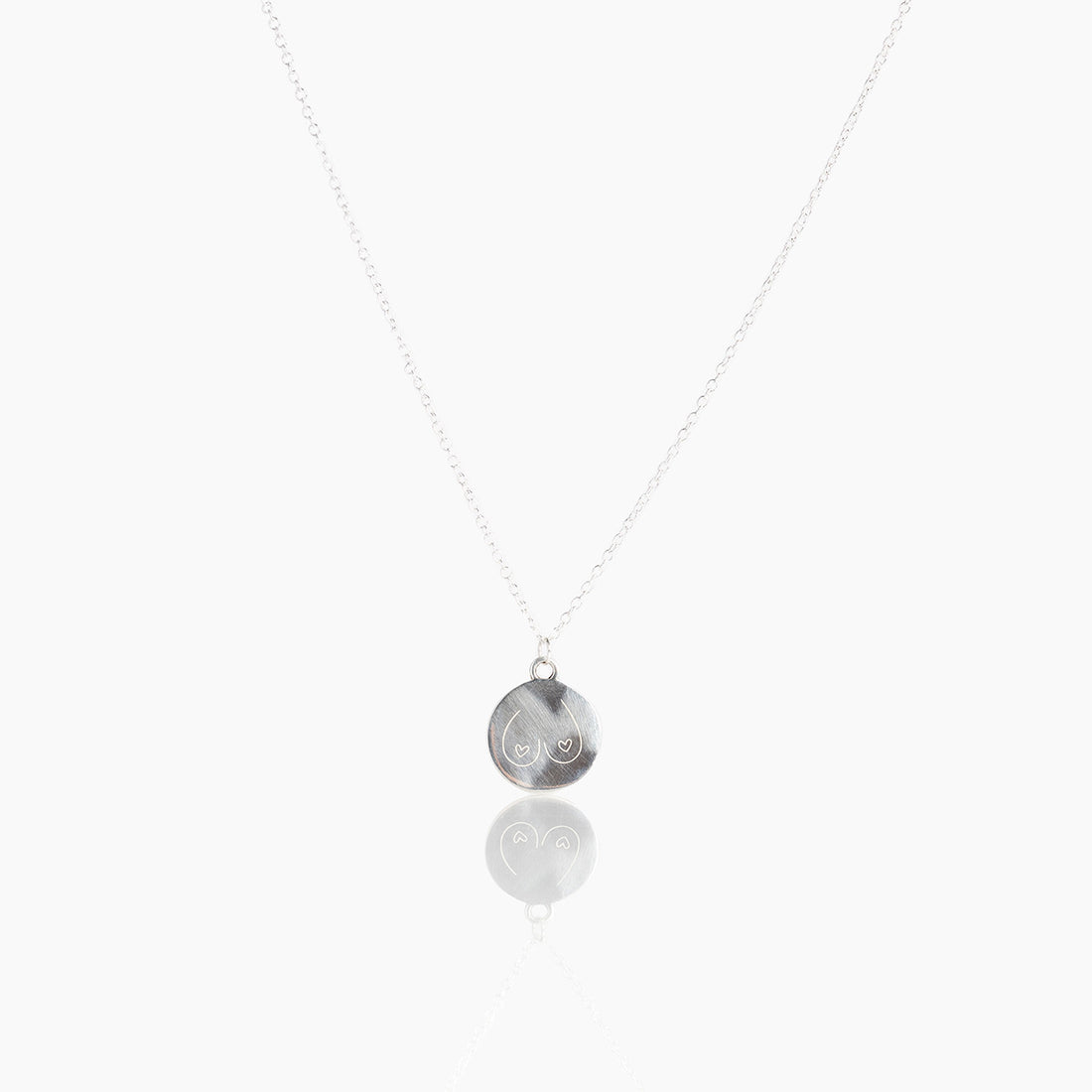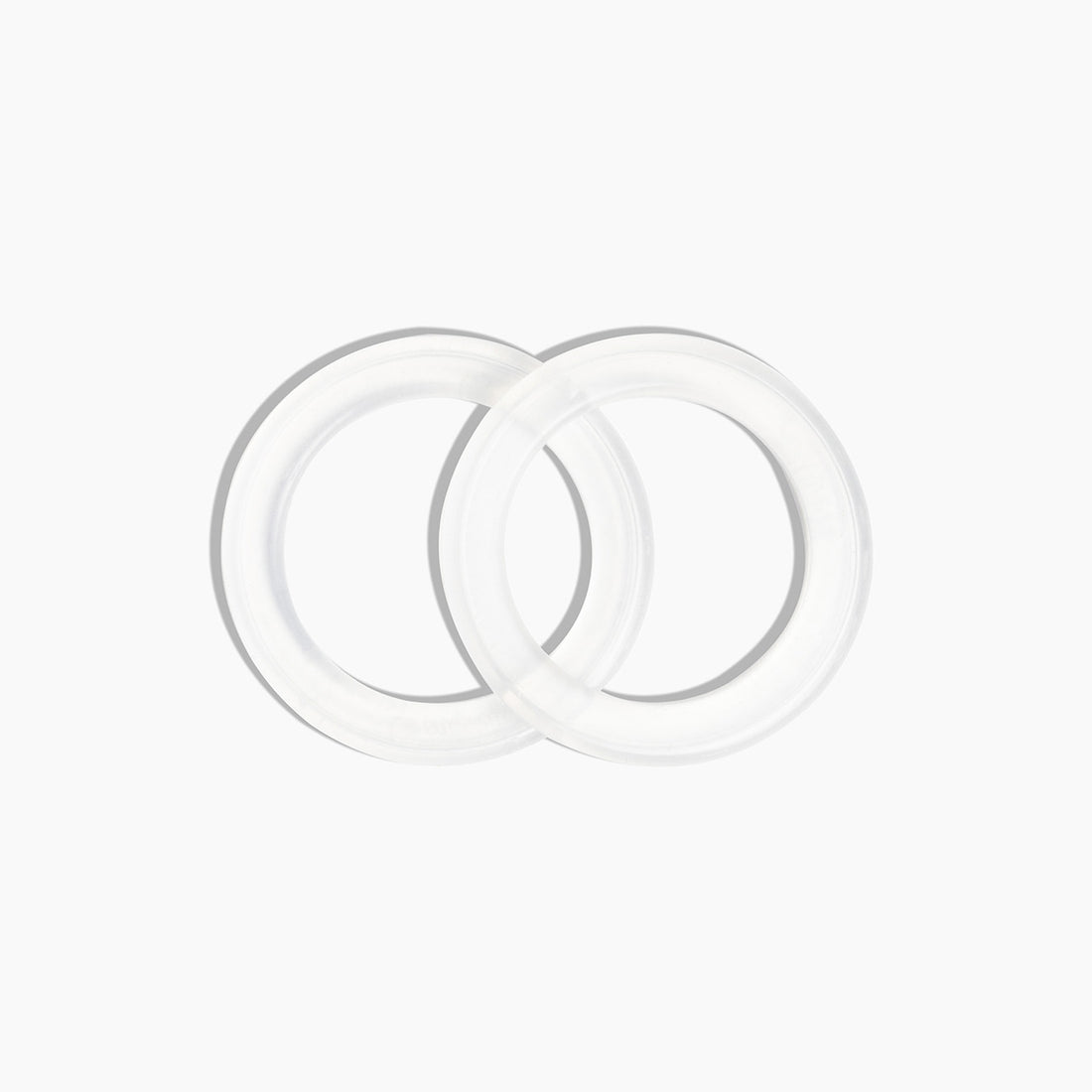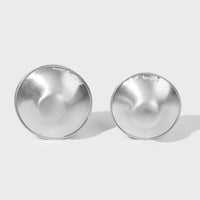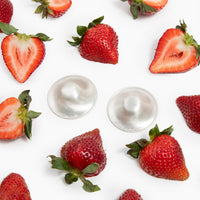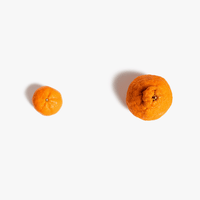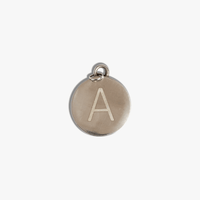 Silverette® is your one-stop solution for sore and painful nursing nipples. Feel the magic of silver!

For more info on our Recycling Program click here. (Recycling program is only available in the USA)
IMPORTANT DISCLAIMER
Silverette® Nursing Cups are 100% hand-made and may show slight imperfections on the surface. These are purely cosmetic and do NOT affect the effectiveness or safety of the product. Oxidation (tarnishing) can occur naturally in silver and does not affect the effectiveness or safety of the product. Please follow the directions on preventing and cleaning the possible tarnishing included with Silverette® Cups.
What are Silverette® Cups?
Silverette® cups are a mama's secret weapon for pain-free breastfeeding and pumping. The original 925 silver nursing cups designed and handmade in Italy, Silverette® are FDA-registered, and designed with your comfort in mind. Easy to use and made of high-quality, natural materials, you can feel confident that Silverette® cups are the safest choice for you and your baby. Your nipples feed the future – they deserve the best!
Now in two sizes
The original Silverette® nursing cup is now offered in two sizes: Silverette® Regular and Silverette® XL. Silverette® XL is the newest member of our nipple relief team. Specifically crafted for women with a breast size of C or larger, the XL model was created to bring ultimate healing to sore nipples in an extended range of sizes. We recommend Silverette® XL for mamas with an areola width (the highly-pigmented circular surface surrounding the nipple) of 1.8 inches or greater.
Choose your size
They work but uncomfortable
I got these after delivering my 2nd baby, I had all kinds of latch and breast/nipple issues with my first. I've been wearing them for a few days now and they've definitely helped my nipples heal! My only problem is that under my nursing bras and tanks they compress into my breast which is very uncomfortable to the point that there's indents where the outside ring of the cup was pressing. I do have larger breasts to begin with, so maybe they'd be more comfortable with a smaller chest? I deal with it because they're helping, but I can wear them consistently because of how uncomfortable they are.
Healed Nips
I had blisters and cracks from shallow latching due to my daughters tongue and lip tie. A friend suggested Silverettes and I am so glad I invested in them. After two days of wearing the Silverettes my nips were healed!
Got as a gift since I know they are lifesavers
Bought for my sis-in-law because this was the only thing that helped me postpartum. Wore them 24/7 basically!
Superb customer service
Loved using these while breastfeeding. Gave me a lot of relief. My review is specifically addressing the recycling program.
I was regifted my set from my best friend. Since we used the same pair, I wondered if I could make us each a pendant using the same set. Right from the start, the customer service I received from Megan was incredible.
So communicative and helpful. She promptly found a way to make us each a pendant and communicated every step along the way always with such kindness.
After receiving the pendants and they not being quite what I had wanted she went above and beyond to make it right. I already loved this product but the un-beatable professionalism and compassion I experienced is rare in customer service. I'd give them 10 stars if I could.
Thank you Megan for this cherished gift my friend and I will share forever!
Game Changer
These are a game changer for nursing moms. I bought these for my daughter. Not having sore, raw nipples this time around has made nursing for my daughter so enjoyable. It's going to be my new go to baby shower gifts for moms who intend to nurse.
FAQ
Silverette® cups couldn't be easier to use! Just place them directly over your nipples at the end of your pumping or breastfeeding session and feel your soreness melt away. Some mamas express a few drops of breast milk into each cup before applying them, but this isn't required! Keep your Silverette® cups on as long as possible between feeding sessions and remove them when it's time to nurse.
To maintain their natural shine and remove any residue, wash your Silverette® cups daily with warm water. You can also polish your Silverette® cups with a paste of baking soda and a small amount of water. Either way, be sure to dry your Silverette® cups thoroughly to avoid any staining or oxidization. It's that easy!
Yes! If you plan on using absorbent breast pads, just place them directly over your Silverette® cups. Your nursing bra will hold everything in place! If you need an idea for a nursing pad, might we suggest Mamélie®? With a soft organic bamboo exterior and charming glow-in-the-dark labels, they comfortably catch overflow while keeping track of which breast to use next.
Nope – your Silverette® cups will be there for you, no matter what! Because of their pure 925 sterling silver composition, they work consistently over their entire life. Many mamas end up using Silverette® for multiple years and children! We want to support you while you support your babies.
Silverette®'s unique anatomical design is like a hug for your breasts. Years of research helped develop its shape, which has a rounded peak that comfortably fits your areola and nipple without compression. Silverette® is the only brand in the world with this anatomical design, which delivers maximum comfort and relief without any pain or added bulk.
Absolutely! Silverette® can be used as a preventive measure against sore nursing nipples, so mamas can begin wearing them at any stage of pregnancy. Since silver is a naturally antimicrobial and antifungal metal, it can help ward off bacteria and infections before they appear. Need the perfect baby shower gift? Look no further!
925 silver (or sterling silver) is the purest form of silver that can be molded into shape. It contains 92.5% silver and a small amount of alloy – in our case, copper – to give it a durability and hardness not found in 100% silver. 925 silver is the preferred material for many jewelry and hardware makers due to its properties and because it is safe for almost every skin type, except those with certain metal sensitivities.
Nope! Silverette® cups are nickel-free, chemical-free, and hypoallergenic for most skin types, making them the safest choice for mama and baby. Their magic is all-natural: they capitalize on silver's intrinsic properties and need no additional creams or lotions to work. Be sure to only buy genuine Silverette® cups - imitations and counterfeits may contain harmful ingredients and should be avoided at all costs!
Genuine Silverette® cups are proprietary, patented, and trademarked. They are only available for sale through our website, official Amazon page, and trusted global retailers. For a complete list of places you can buy Silverette®, please check out our Store Locator and Silverette® International pages.
P.S. – due to the handcrafted nature of our products, your Silverette® may take up to 24 hours to ship. Trust us – it's worth the wait!
Important Disclaimer
Silverette Nursing Cups are 100% hand-made and may show slight imperfections on the surface. These are purely cosmetic and do NOT alter the effectiveness or safety of the product. Oxidation (tarnishing) can occur naturally in silver and does not affect the effectiveness or safety of the product. Please follow the directions on preventing and cleaning the possible tarnishing included with Silverette Cups.
Recycling Program
CONVERT SILVERETTE CUPS TO A PENDANT
Your breastfeeding journey will end, but your bond with your child will last a lifetime. With our unique recycling program, we can convert your Silverette® cups into a pendant to remind you of your nursing experience for years to come!
How it works
You can buy the Recycling program option on our website either when you buy your Silverette® cups or when you are finished breastfeeding.
As soon as you activate your recycling program we will email you a return label so that you can mail your Silverette® cups back to us. Shipping is on us!
When the charm is ready (usually about 10 days), we will just mail it to you. It's that easy!
Activate now
Get to know our newest breastfeeding hero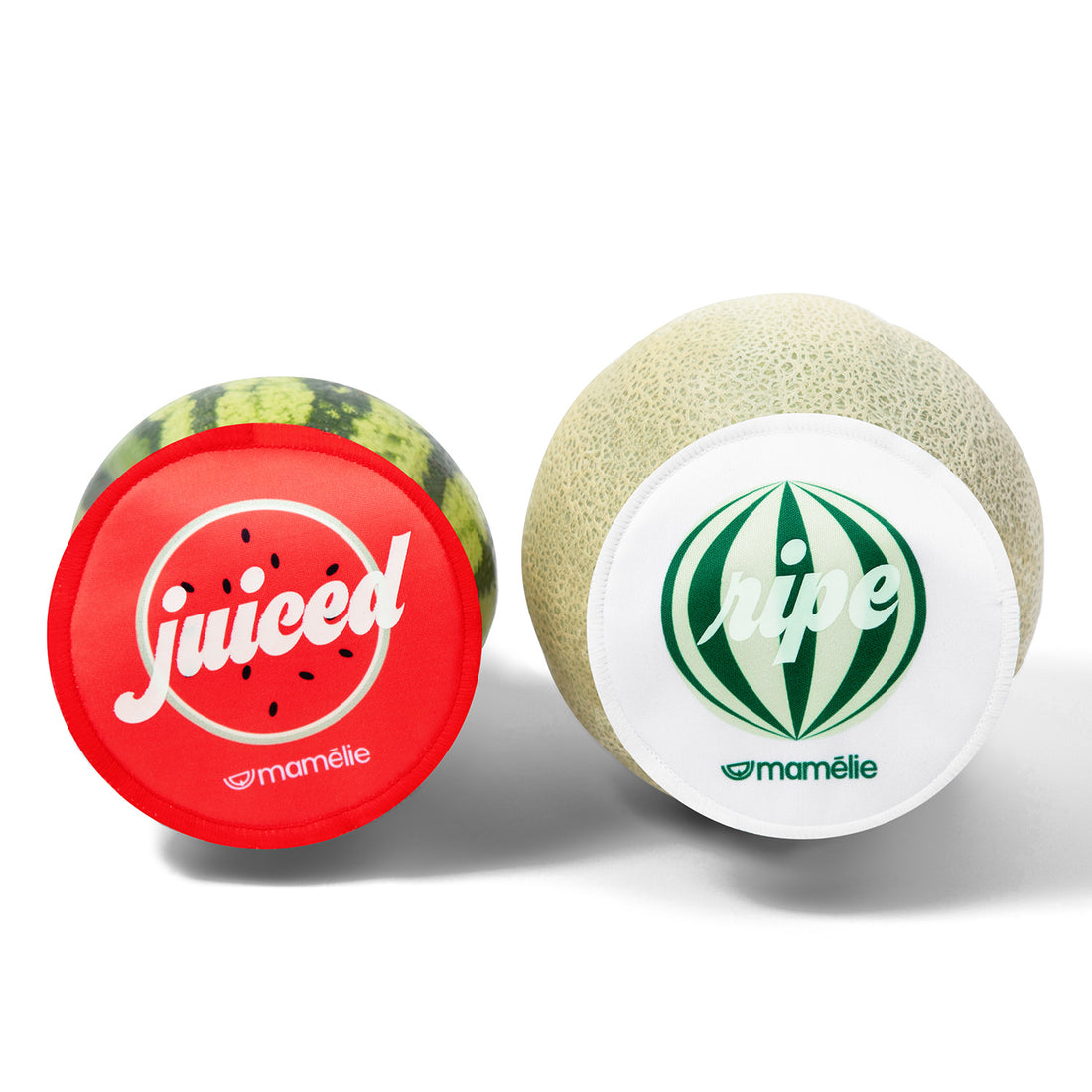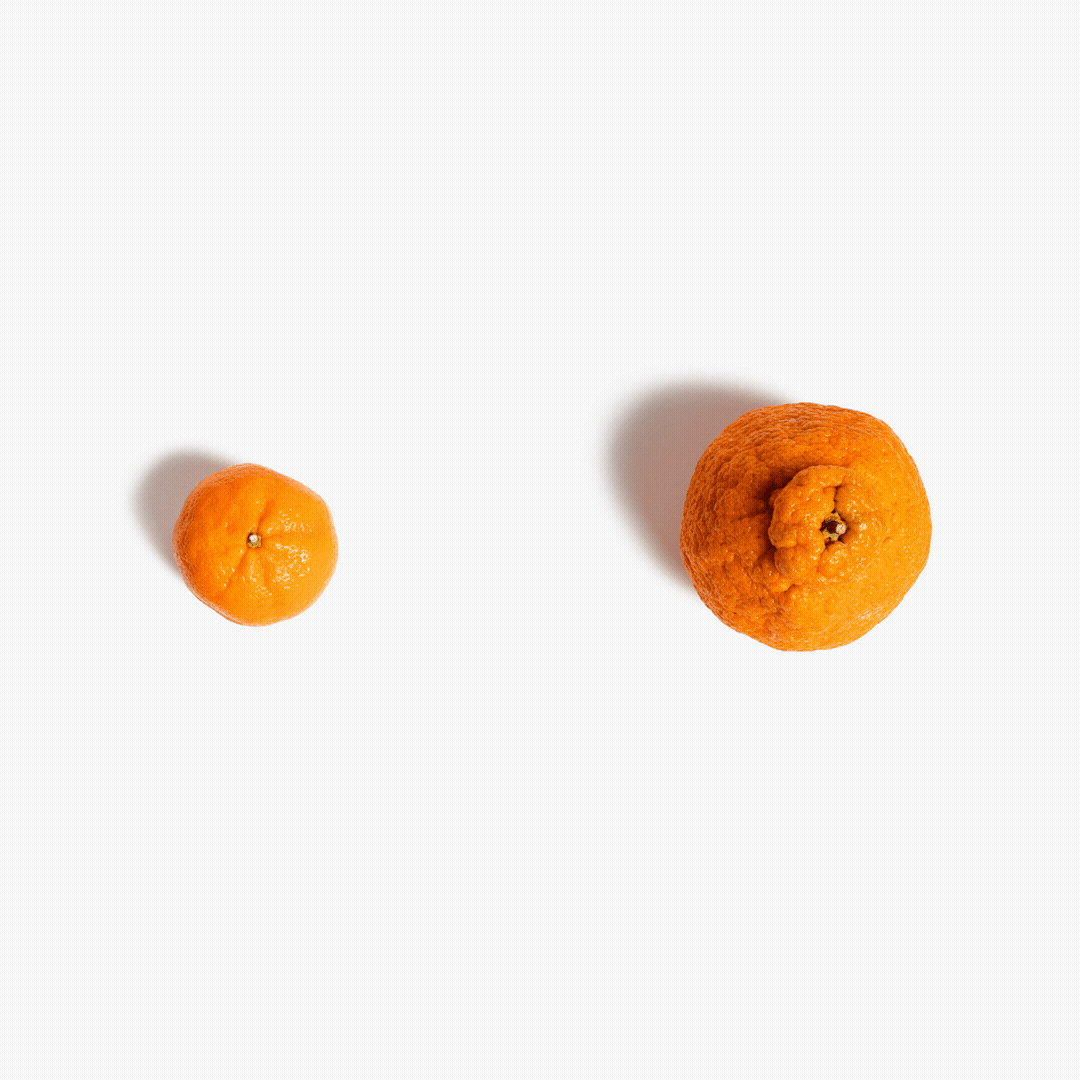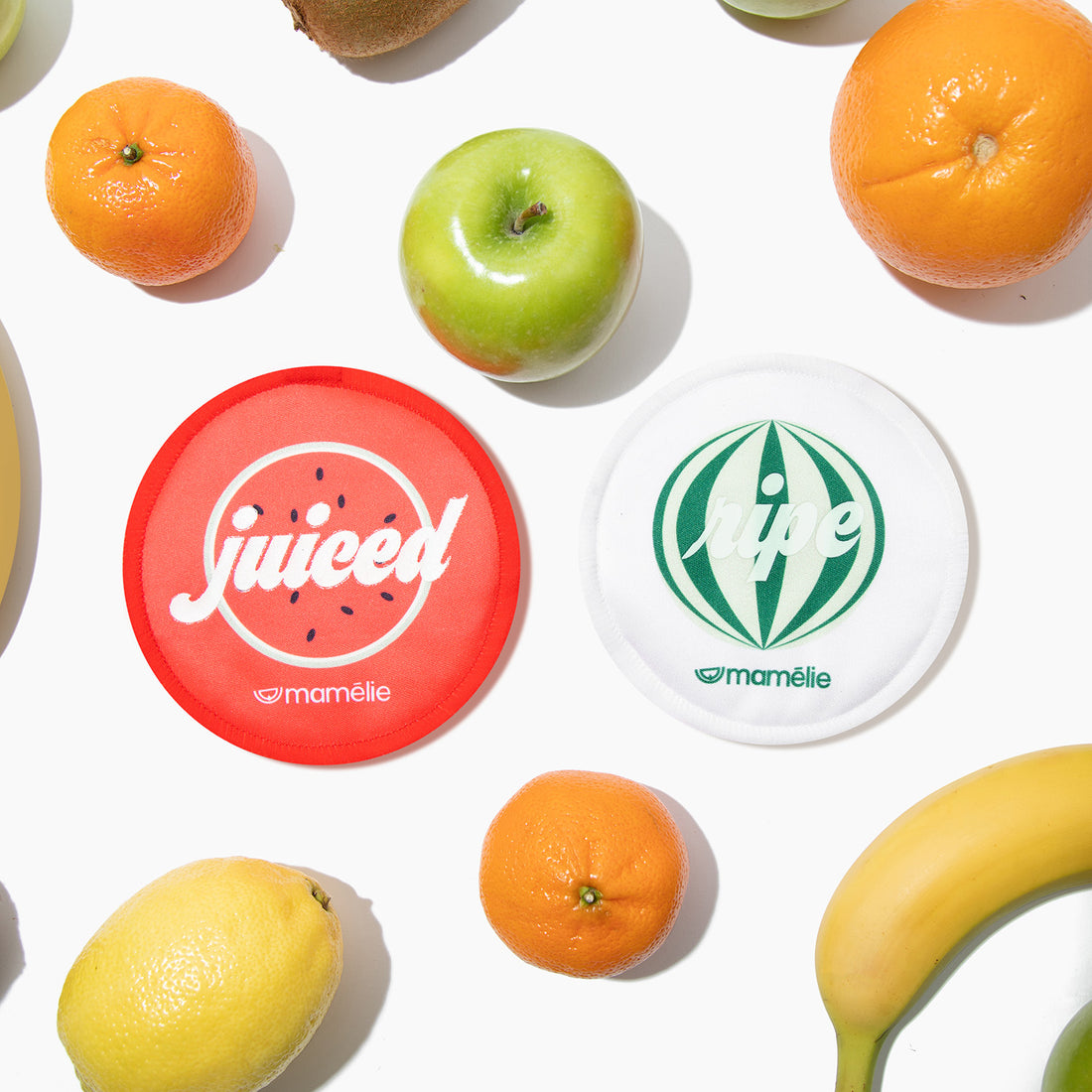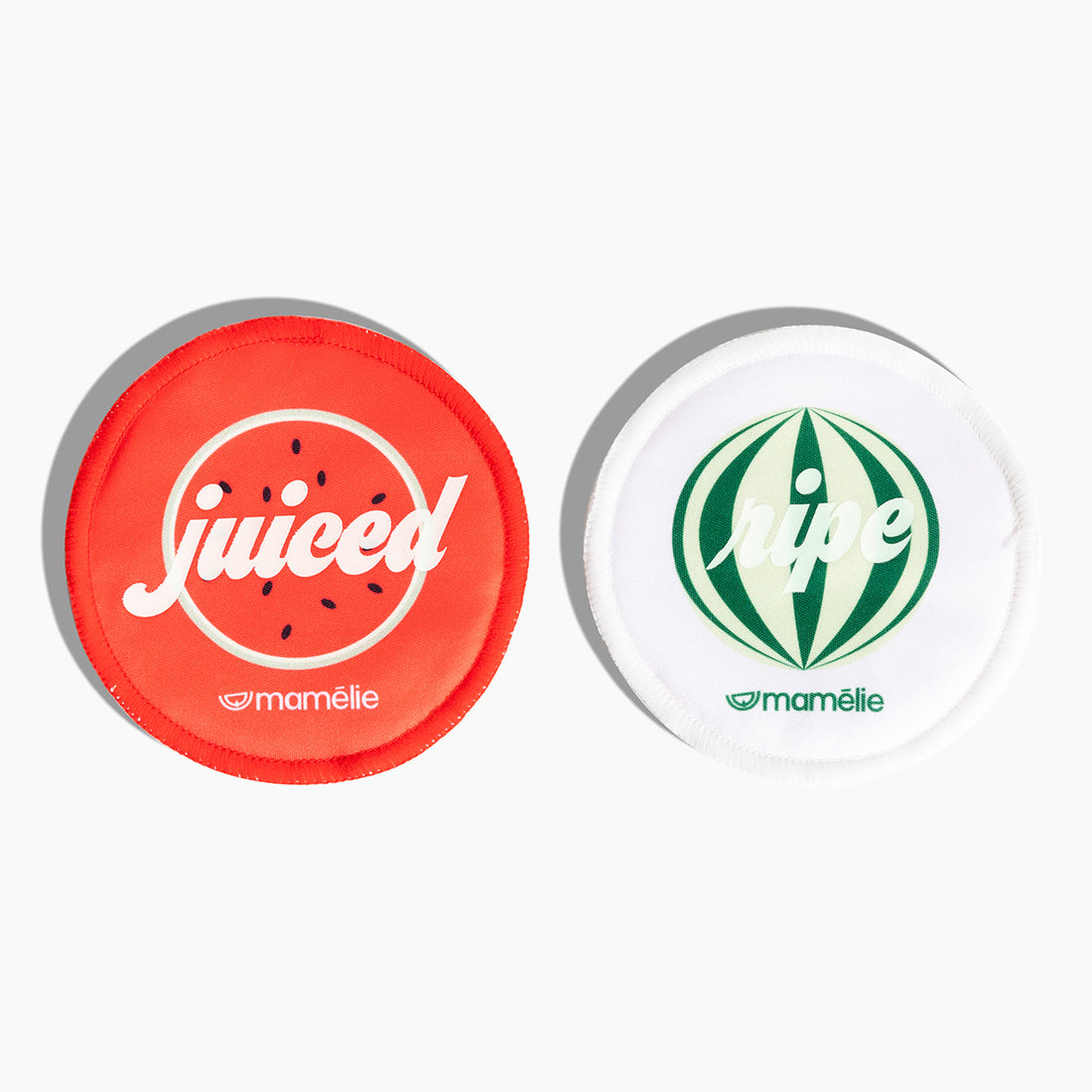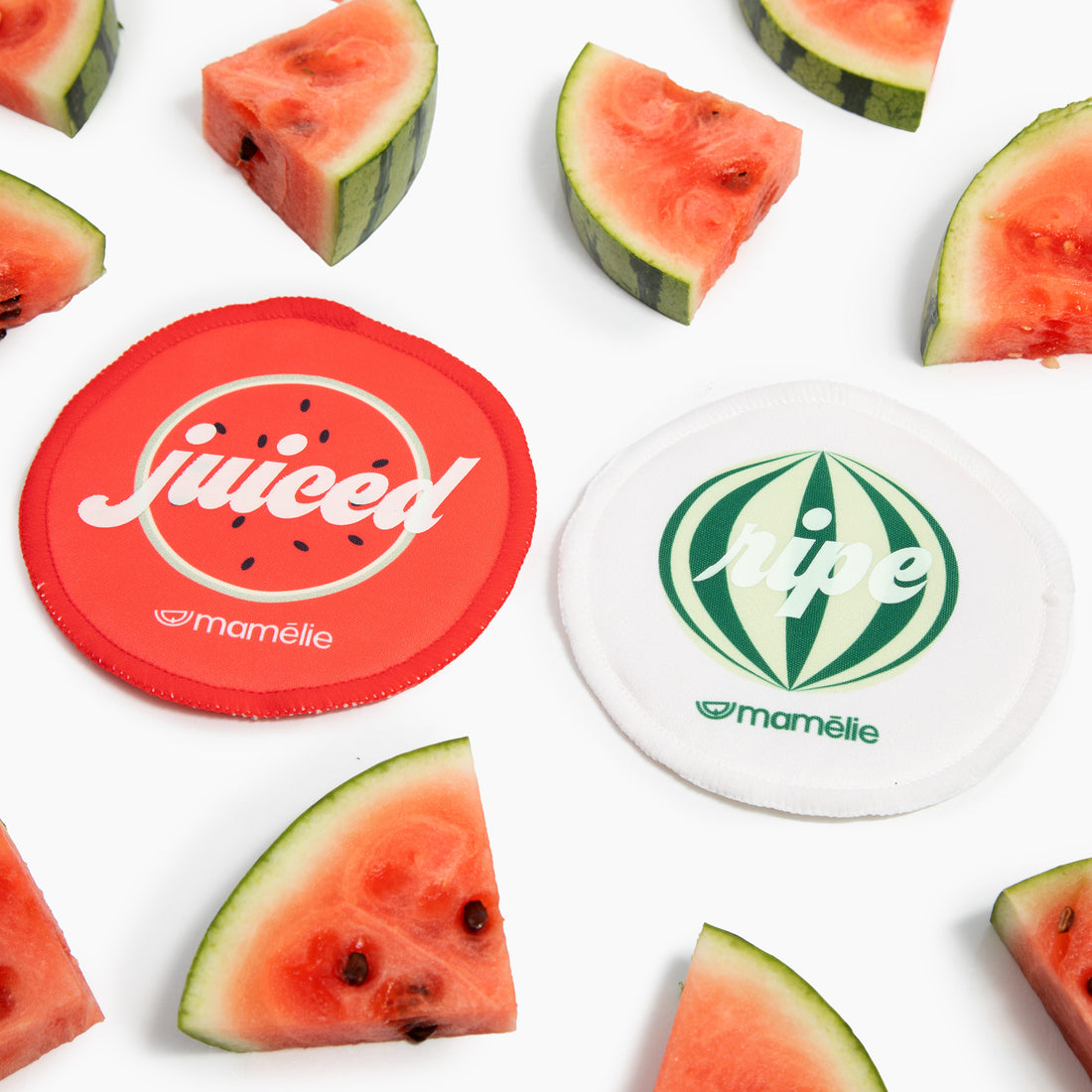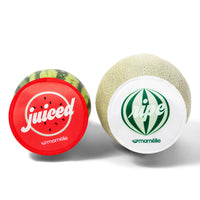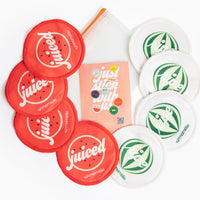 Organic Reusable Nursing Pads
Breastfeeding isn't easy, but with Mamélie® on your team, it can be more fun!
Ever woken up to one of your melons being too ripe? So have we! That's why we invented Mamélie®, our patented, organic bamboo nursing pads that make accidental breast engorgement and leakage a thing of the past.
With cheeky labels for "ripe" and "juiced" and a unique glow-in-the-dark design, you'll always know which side you last nursed on, day or night.
With Mamélie® nursing pads, you'll never have to wonder which melon is ripe and which needs a little longer on the vine – no matter when the hunger cries hit. Say goodbye to breast amnesia for good and never forget to switch sides again!
Each order comes with 1x reusable carrying bag, 8x Mamélie® nursing pads, 8x waterproof stickers. 
This content type will accept rich text to help with adding styles and links to additional pages or content. Use this to add supplementary information to help your buyers.
You can use product metafields to assign content to this tab that is unique to an individual product. Use tabs to highlight unique features, sizing information, or other sales information.